Pork Chops

Stuffed with Apples and Mushrooms
Does it get any better than pork stuffed with apples and mushrooms topped with tomatillo sauce? no.
---
3 cups cider vinegar
3 cups water
3/4 cup kosher salt
2 serrano chiles, roughly chopped
4 1-inch thick bone in pork loin chops
1 1/2 pounds tomatillos, husked and rinsed
4 garlic cloves
2 fresh serrano chiles
2/3 cup roughly chopped cilantro, loosely packed
Salt
1/4 cup heavy cream
2 tablespoons olive oil
2 gala apples, peeled, cored, and cut into 1/4-inch slices
2 garlic cloves, minced
1 fresh serrano chile, seeded and finely diced
7 ounces shiitake mushrooms, stems discarded, cut into 1/4-inch slices
1 1/2tablespoons olive oil for sautéing the pork
Cilantro leaves for garnish
Recipe
Preparation
Mix together the brine ingredients in a medium size container and stir to dissolve the salt. Add the pork chops, and if necessary, weight them down to keep them completely submerged for 1 hour.
Preheat the broiler.
Roast the tomatillos, garlic and chiles on a baking sheet 4 inches below a very hot broiler until darkly roasted, even blackened in spots, about 5 minutes. Flip them over and roast the other side—4 or 5 minutes more will give you splotchy-black and blistered tomatillos. You'll need to remove the garlic and chiles sooner than the tomatillos.
Cool and transfer everything to a food processor or blender, being careful to scrape up all the delicious juice that has run out onto the baking sheet. Add the cilantro and 1 teaspoon of salt. Process until smooth. Pour in the heavy cream and pulse to incorporate. Taste and adjust seasonings if necessary. Transfer the sauce to a small saucepan.
Reduce the heat to 375 degrees.
Heat a very large (14-inch) skillet over medium-high heat. Once hot, add 2 tablespoons of olive oil. Scoop in the apple slices and sauté for 2 minutes, gently stirring so as not to break up the apples. Add the garlic and serranos, stirring for about 30 seconds until you can smell the garlic aroma. Scoop in the mushroom slices and continue to sauté for about 7 to 8 minutes or until the apples and mushrooms begin to brown and have softened. Transfer to a large bowl and fold in 1/2 cup of the tomatillo sauce.
Remove the pork chops from the brine and pat dry. Cut a large, deep slit in the side of each of the chops. The bigger the hole, the more stuffing you'll be able to fit in. Stuff each of the chops with apple/mushroom mixture. Salt and pepper both sides of the chops. Add any leftover stuffing to the tomatillo sauce.
Return the skillet to the stovetop over medium-high heat, and add 1 1/2 tablespoons of olive oil. Once the pan is hot, add the stuffed pork chops. Brown on both sides, about 3 minutes per side. Transfer them to a wire rack, set over a rimmed baking sheet and place in the preheated oven. Roast for about 20 minutes or until pork is medium-rare. Remove from the oven and let rest, covered for 5 minutes. In the meantime, gently rewarm the tomatillo sauce.
Ladle the warmed sauce onto a plate, place the stuffed pork chop on top, and garnish with cilantro.
Choosing a selection results in a full page refresh.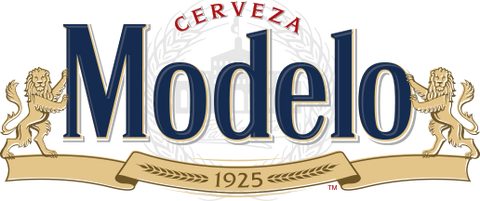 Modelo supports the Century Councils fight against underage drinking and drunk driving. To learn more, visit their website at: www.centurycouncil.org
Drink Responsibly. Constellation Brands, Chicago, USA | Brewed in Mexico.
Our Privacy Notice and Terms & Conditions have changed. By using this website, you agree to the Privacy Policy and Terms and Conditions of use.
Modelo supports the Century Councils fight against underage drinking and drunk driving. To learn more, visit their website at: www.centurycouncil.org
Drink Responsibly. Modelo Especial®, Modelo Negra™ & Modelo Especial® Chelada, Imported by Crown Imports, Chicago, IL.
Our Privacy Policy and Terms & Conditions have changed. By using this website, you agree to the Privacy Policy and Terms and Conditions of use.